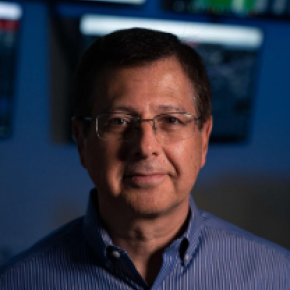 Sergio Heker is founder, Chairman and CEO of GLESEC, a leading cyber security company headquartered in Princeton, NJ with operations in the United States and across Latin America.  Prior to GLESEC he launched several other international high-tech companies in the Internet industry.
Mr. Heker has been involved in Internet security since 1985 when he started and operated the JvNCnet network of the original National Science Foundation Network and involved with the US federal activities that helped built the Internet.  After the infamous Morris worm in 1988, the first Internet worm which was contained by the efforts of Mr. Heker; he was called to testify before the US Congress on the security of the Internet.  He was part of Princeton University and provided Internet services to the entire northeast of the United States and carried most of the international Internet traffic.  He was a contributor to the creation of some of the Internet protocol standards that are used today.  He is accredited as having launched the first outsourcing service for cyber-security in the industry.
Sergio Heker is a Research Associate of the University of Central Florida and holds a Bachelor and Master's Degrees in Electrical Engineering from Stevens Institute of Technology, in Hoboken, New Jersey; he is a frequent conference speaker and is widely recognized as an Internet pioneer.
He is a founding member of the Internet Society, a National Science Foundation Principal Investigator and Reviewer, member of Who's Who of Global Business Leaders, Who's Who in the Computer Industry and belongs to Eta Kappa Nu and Stevens Institute of Technology's Gear and Triangle.