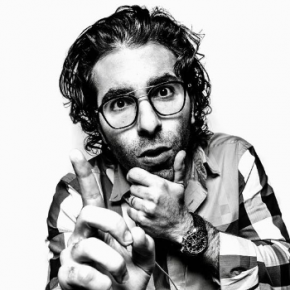 Simon Zebede is the CEO of Tomorrow Digital Project, a leading innovation agency in Panama and throughout Latin America. He brings to the company a wealth of experience and an ability to lead organizations forward, focusing on keeping Tomorrow Digital Project ahead of the competition and thinking of the future. Something of an "ideas guy," Simon comes up with fresh innovations regularly and devises way to execute them in the market.
Simon is also the Founder of La Media Digital, a digital content and entertainment company, and a founding Partner at Workings Latam, a top coworking space in Latin America. At La Media Digital, he is responsible for coming up with new premium content in a regular basis, and at Workings Latam, he is spearheading an initiative to expand further and build a fifth branch.
Simon specializes in creative work. He has skills in both design and music, and he is known for injecting humor into the everyday world. You can follow his content in Instagram @WilsonZebede.
Simon earned his Bachelor's Degree in Interactive Communications at IDC Herzliya and his Master's Degree at La Escuela de la Vida.