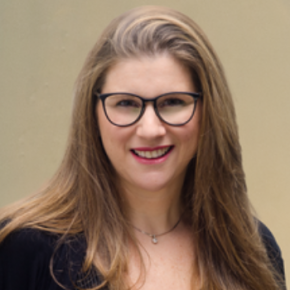 Partner High Tech Group & Co-Chair Latin America and Spain Desk, Pearl Cohen
Ilana Soloducho Kashmir is a Partner in the Hi-Tech Group and  Co-Chair of the Latin America and Spain Group at Pearl Cohen's Tel Aviv office. She brings more than 10 years of experience advising investors and technology companies on their legal needs.
Ilana has gained valuable experience representing companies in all phases of growth and in a variety of industries and fields, both on their financing, M&A transactions and exits, and on their ongoing business. Ilana engages in a diverse corporate practice encompassing a wide variety of technology-related agreements and commercial matters, having cross-border aspects and requiring specialized expertise.
Ilana was born and raised in Uruguay, where she earned her LLB degree in Law from "Universidad de la Republica" and worked in a leading and well-renowned law firm in Montevideo, Uruguay. She has a multicultural background, knowledge of different legal systems and work capability in various languages.
Prior to joining Pearl Cohen, Ilana worked as a Partner in Yingke Israel – Eyal Khayat, Zolty, Neiger & Co., Law Offices, a leading hi-tech boutique firm in Israel which recently merged with Lipa Meir & Co.