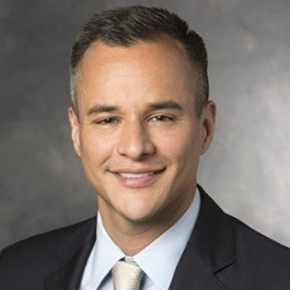 Vice Chairman, International, BlueVoyant
Jarrett Benavidez is Vice-Chairman of BlueVoyant International. He is responsible for managing BlueVoyant's global security partnerships. He has held a variety of sales, business development, and operations roles at cyber security services and software companies for over 20 years.
Prior to BlueVoyant, Jarrett served as Vice President of Sales, Central US and Latin America at BeyondTrust Software.  He also served as VP and Managing Director of Trustwave Latin America, and worked for eight years at IBM Internet Security Systems.
Jarrett holds a Masters in Management from Stanford University Graduate School of Business and a B.A. from the University of Michigan.