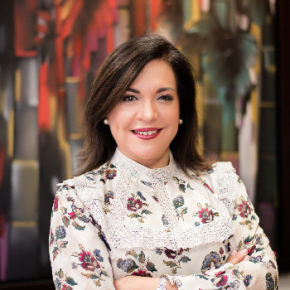 Deputy Manager, Systems and Technological Innovation, Central Bank of The Dominican Republic
Ms. Herrera current work areas include Payment Systems, IT, Cybersecurity and Fintechs, and is also very active in Financial Inclusion and education.
She joined the Central Bank in 1996, in the IT Department. She was for 12 years Director of Payment Systems, and the project manager for the National Payment System Reform. She currently oversees the Departments of Payment Systems, IT, and Cyber Security. As such, promoted the national legal framework for cybersecurity in the financial sector, and the creation of a cyber-incident response center for this sector.