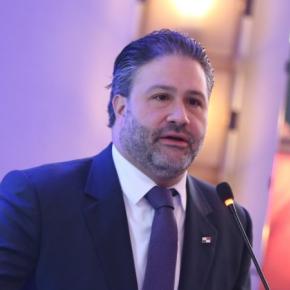 Minister of Private Investment, Panama
In July 2019, Mr. José Alejandro Rojas was appointed Minister of Private Investment at the Presidency of the Republic of Panama by President Laurentino Cortizo Cohen. 
Between 2003 and 2006, Mr. Rojas worked at General Electric (GE) in the United States where he held different roles in Operations and Supply Chain as part of the Operations Management Leadership Program in GE Consumer Products and GE Healthcare. 
In 2006, Mr. Rojas joined GE's Corporate Audit Staff where he worked and led projects in GE Capital, GE Consumer Finance, GE Air Craft Engines and GE Energy in the United States, Mexico and Central America. 
In 2007, he returned to Panama and joined the development industry working with various real estate projects. From 2008 to 2019, he was a founding partner and Director of Real Estate Development for the URBE Group. He also worked at the Corcione Group as Vice President of Real Estate Developments between 2009 and 2014. 
Mr. Rojas is a board member for various organizations, such as the Panama Maritime Authority, Panama Ports, Cable & Wireless, National Competitiveness Center (CNC), and Georgia Tech Panama. 
Mr. Jose Alejandro Rojas Pardini graduated from Purdue University with a bachelor's degree in Industrial Engineering.