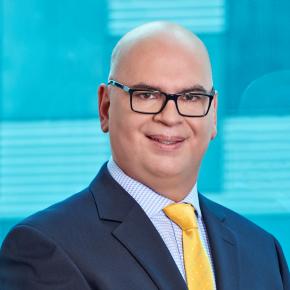 CEO of Fronteras Security, INC., a Telecarrier - Cable Onda Cybersecurity company in alliance with Cyberint, an Israeli firm specialized in Cybersecurity main supports: Cyber Defense, Cyber Offensive, Cyber Intelligence allied to the business needs and market best-practices.
With more than 25 years in the field of Information and Communication Technology, he is specialized in:
Project Management
Sales and Consulting
ITIL
Information Technology Service Management Projects
Banking and Telecommunications Solutions
Cybersecurity
His working experience includes:
Grupo SSA Sistemas, where he worked as Business Development Regional Manager -Management Software Unit-.
BMC Business Development Regional Manager
ADR Technologies, Project and Sales Manager
Arango Software, Sales and Alliance VP
IPC General Manager
Mr. Carlos has a Degree in Computer Systems Engineering, with a technical degree in Software Engineering. He also has a Master in Industrial Psychology and Organizational Development from the Technological University of Panama.
As professional speaker, has dictated well-known seminars: Leadership Management -Institute of Texas-, The Bullet Proff Manager of Crestcom, Sales Foundation -BMC Business School-, Service Automation Workshop and an important Negotiation workshop in University of Louisville. Certified by Pink Elephant as ITIL Foundation Certified.